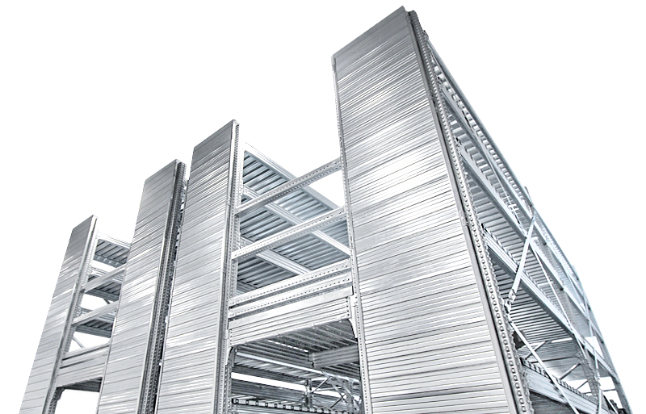 We supply throughout Europe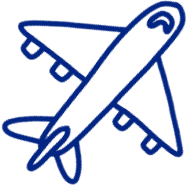 Do you need a storage system outside of Spain?
We supply all over Europe and, in some cases, we install in countries such as: Portugal, Italy, France, Germany, UK and the Netherlands mainly.
Super 123 shelving
The modular system of shelving without screws.
Modular and flexible structure, without screws, of premium quality steel, high resistance and galvanized finish.
UNIRACK shelving
High performance system up to 8 meters in height, for use in elevated aisle systems.
Hospitality-sector shelving
Super 123 or Unirack light shelving, adaptable for use in the hospitality industry, for the storage of food products and the like.
Tube shelving
Your best option for wall hanging.
Special system for hanging hooks, hangers or any circular shape. These tubes mean space saving for your business.
Retail shelving and wall racks
Give your products optimal exposure.
Multiple options of commercial shelving, wall rack systems and exhibition furniture for your business that adapt to each type of product and to any business sector.
Grooved angle
Adaptability within reach of any pocket
The most traditional and economic way to store light loads.
Rolling rack
Mobile base system
Take advantage of the total space of a room with this mobile shelving system.
Mezzanines, elevated walkways and stairs
Take advantage of airspace.
Get the most out of your cubic meters. We prepare a detailed project proposal with no obligation.
Half load shelving (picking)
Ideal for heavy manual loads.
Ideal for manual loads in continuous use.
Pallet and Cantilever Shelving
Solutions for industry and professional storage.
Shelving for large-scale warehouses that require pallets or store bulky products.
Metal lockers and cabinets
An essential element in any organisation, point of sale, industry, warehouse.
Office furniture and communities
We offer top brands and a wide variety of options and designs.
Phenolic screens and cabins